The term addiction is used to describe a recurring compulsion by an individual to engage in some specific activity despite harmful consequences to the individual's health, mental state or social life. In other words, addiction is any behaviour that is repeated over and over despite significant negative consequences.
A symptom of addiction is when your desire for something becomes a compulsion. You describe yourself as "needing" something, as opposed to wanting or liking it. For example, a compulsive gambler feels an overwhelming urge to gamble, is thinking about gambling when not engaging in it, may lie about how much time and money is spent on gambling, feels guilty about the time and money spent on gambling but does not (and cannot) quit.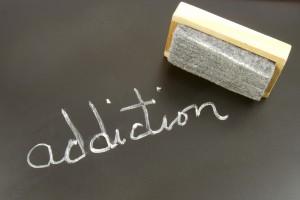 People can develop addictions to a range of different substances and behaviours, such as:
Drug use (Drug addiction can either be associated with illegal drugs, prescription drugs and over the counter drugs).
Alcohol use
Food (anorexia, bulimia, binge eating, etc.)
Gambling
Sex
Internet use
Work
Shopping
Any activity, substance, object or behaviour that has become the major focus of a persons life to the exclusion of other activities or that has begun to harm the individual or others physically, mentally or socially is considered an addictive behaviour. You can view our articles on this topic here.