Silvia's fee is €70 per session
Psychotherapy Training and Accreditation
Silvia holds a Degree in Psychology from the University of Salamanca, a Master's Degree in Gender Equality from the University of Santiago de Compostela and a Master's Degree in Health Psychology from the Distance University of Madrid.
Silvia is currently studying a Master's Degree in Pluralistic Counselling and Psychotherapy with the Institute of Integrative Counselling and Psychotehrapy (IICP).
Silvia is a fully accredited member of the Psychological Society of Ireland (PSI) and a member of their Health Psychologists division. Silvia is also a student member of the Irish Association for Counselling and Psychotherapy (IACP).
Counselling and Psychotherapeutic Approach
Silvia works from the perspective that there is no 'one size fits all' in therapy, that is why she utilises an integrative approach, making use of different therapeutic models such as Cognitive Behavioural Therapy (CBT), Person Centred, Solution focussed Therapy and Mindfulness.
She believes that clients are experts of their own life, so she strives to see the world from their lens, understanding how they are feeling and what they are going through, in order to work together in whatever the client needs: understanding thoughts, feelings, managing emotions or changing certain behaviours.
Silvia works from a Feminist perspective, creating a therapeutic space LGBTQIA+ affirming and neuro-diversity affirming where she and the client can explore different oppressions (race, class, age, gender, sexuality…) along with how they are affecting the client's life.
Counselling Experience and Areas of Interest
Silvia started her professional career working in the Feminist Association of Psychology in Granada, Spain.  Silvia has worked providing psychotherapy in different Mental Health Services in Spain and has vast experience working with victims of gender-based violence. Silvia also has experience delivering workshops on LGBTQIA+, gender, feminism and mental health issues.
Silvia has experience working with a varied client base on issues including:
Anxiety
Depression
Stress
Self-esteem and self-growth
Bereavement
LGBTQIA+ counselling
Employment guidance/search for employment
Trauma
Neurodivergencies
Silvia is part of the LGBTQIA+ community and is neurodivergent, so she is particularly interested in working with clients from these groups.
Silvia offers therapy in English or Spanish.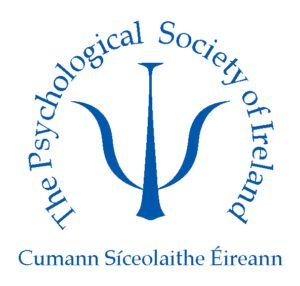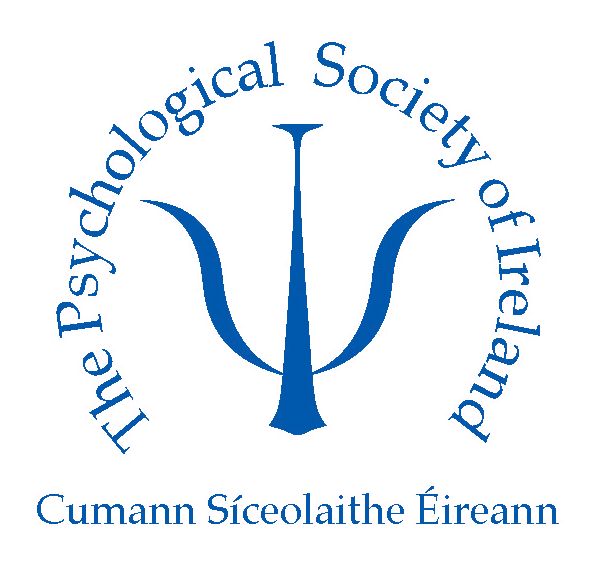 Formación y Acreditación en Psicología y Psicoterapia
Silvia es graduada en Psicología por la Universidad de Salamanca. Se especializó en Igualdad de Género a través de un máster en la Universidad de Santiago de
Compostela y también es Psicóloga General Sanitaria por la Universidad de Madrid.
Actualmente, Silvia está estudiando un máster en Counseling y Psicoterapia pluralista en el Instituto Integrativo de Counseling y Psicoterapia (IICP).
Silvia es un miembro acreditado de la Sociedad Psicológica de Irlanda (PSI) y también es miembro de la división de Psicología de la Salud. Silvia también es miembro estudiante de la Asociación Irlandesa de Counseling y Psicoterapia (IACP).
Psicología y Abordaje Terapéutico
Silvia considera que el mismo enfoque no funciona para todo el mundo, es por esto que utiliza un enfoque integrativo, haciendo uso de distintos modelos terapéuticos como la Terapia Cognitivo Conductual, Terapia Centrada en la Persona o la Terapia Centrada en Soluciones.
Silvia cree que los/as clientes son expertos/as en su propia vida, es por ello que trata de ver el mundo desde sus ojos y entender cómo se están sintiendo y por lo que están pasando, para trabajar juntas en lo que sea que necesita la persona: entender o procesar sus pensamientos, emociones o cambiar ciertos comportamientos.
Silvia trabaja desde una perspectiva Feminista, creando un espacio LGBTQIA+ afirmativo y neurodivergente afirmativo donde ella y el/la cliente puedan explorar diferentes opresiones (etnia, clase, edad, genero, orientacion sexual…) y como han afectado a la vida de la persona.
Experiencia en Psicoterapia
Silvia empezó su carrera profesional trabajando en la Asociación de Psicología Feminista en Granada, España. Desde entonces, trabajó como psicoterapeuta en diferentes centros de Salud Mental en España y tiene amplia experiencia trabajando con víctimas de violencia de género. También tiene experiencia dando talleres sobre temática LGBTQIA+, género, feminismo y temas de salud mental.
Silvia tiene experiencia ayudando a clientes con diferentes problemas o situaciones, entre ellas:
Ansiedad
Depresión
Estrés
Autoestima y autocrecimiento
Duelo
LGBTQIA+
Empleo y búsqueda de empleo
Trauma
Neurodivergencias
Silvia es parte de la comunidad LGBTQIA+ y es neurodivergente, por lo que está especialmente interesada en trabajar con personas de esos grupos.
Silvia ofrece terapia en inglés o español
La tarifa de Silvia es de 70€ por sesión