Psychotherapy Training and Accreditation
Gitti holds a Diploma in Counselling from the Counselling Centre Training Institute Cork.
She is a fully accredited member of the  Irish Association for Counselling and Psychotherapy (IACP). Gitti works with individual adults and with couples, online as well as in private practice in Kenmare, Co Kerry.
Gitti has always had an interest in people and in interacting with people on a personal level. She originally trained as a primary school teacher in Germany (her country of origin) and holds a Masters in Education. Gitti is fluent in English and German.
Counselling and Psychotherapeutic Approach
As an integrative-humanistic counsellor Gitti sees human beings as whole people. In her work she draws mainly from the theories of Gestalt-, Existential-, Person-Centred-Therapy and CCT. She integrate elements of Mindfulness and Meditation, Art Therapy and Ecotherapy if and when appropriate. Gitti's work is based on a close connection with her clients.
Gitti provides a safe environment, a trusting relationship, support and warmth to her clients. She seeks to assist people who are in crisis or are searching for meaning and purpose in life. She believes that all of us constantly remake and discover ourselves throughout our lifetime. We all have a capacity for self-awareness, freedom of choice, responsibility and self-healing. Through awareness and insight we can resolve our problems and make constructive changes to our lives when and where appropriate.
As Gitti's client you can use counselling as a tool which can assist you to define your own values, make informed decisions, choose your goals and a course of action that is right for you. You can assume responsibility and accountability for the decisions you make. Through exploration and reflection and through increased awareness of experience in the present moment you can work together with Gitti to deepen your self-knowledge, to empower you to make new choices, and to further develop your ability to tolerate and cope with life's challenges. This can lead you to an increased experience of unity and wholeness of thinking, feeling and behaving, and you can take responsibility for your own life.
Gitti invites you into an active relationship in which she will be your co-explorer. Her aim is to create a safe climate in which you can try out new ways of being. Her task is not to persuade you to do what she thinks is right. She is not the 'all knowing' expert who will 'fix' you.
Instead she wants to assist you in developing and moving closer to your own goals, realising your potential, and fully step into who you truly are.
This is done with foremost respect to your right to decide which principles you will use as a framework for your life. Gitti will support your work on healing your emotional pain and trauma, and on reconnecting with your true self. In this way you can create a more resourceful and fulfilling way of life.
Counselling Experience and Areas of Interest
Gitti has worked as a therapist in private practice since 2015.  She works with adults from all walks of life and welcomes diversity in all its forms.  What she loves most about her work as a counsellor is how humbling it is to engage with her clients on a deep and meaningful level.
After having worked for a couple of years as a counsellor for ARC Cancer Support, Bantry, West Cork, Gitti has extensive experience in working with people who received a cancer diagnosis, or with their spouses/relatives.
People use Gitti's counselling services for many reasons such as
·      abuse
·      anxiety
·      bereavement and loss
·      cancer diagnosis
·      depression
·      low self esteem
·      major life changes
·      relationship problems
·      sexuality
·      trauma
Gitti's fee is €70 per session for an individual and €80 for a couple's session. These sessions will last 60 minutes.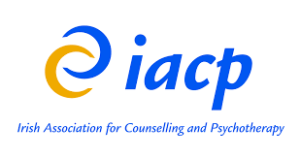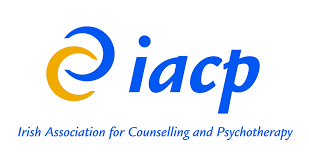 Psychotherapie Ausbildung und Akkreditierung
Gitti hat ein Diplom in Counselling vom Counselling Centre Training Institute Cork.
Sie ist ein voll akkreditiertes Mitglied der Irish Association for Counselling and Psychotherapy (IACP). Gitti arbeitet mit Erwachsenen und mit Paaren sowohl online als auch in privater Praxis in Kenmare, Co Kerry.
Gitti hatte schon immer ein Interesse an Menschen und an der Interaktion mit Menschen auf einer persönlichen Ebene. Sie wurde ursprünglich als Grundschullehrerin in Deutschland (ihrem Herkunftsland) ausgebildet und hat einen Master in Pädagogik. Gitti spricht fließend Englisch und Deutsch.
Psychotherapeutischer Ansatz
Gitti ist ein integrativ-humanistische Counsellor und sieht den Menschen ganzheitlich. In ihrer Arbeit stützt sie sich vor allem auf die Theorien der Gestalt-, Existenz-, Personenzentrierten Therapie und CCT (Contextual-Conceptual Therapy). Sie integriert Elemente der Achtsamkeit und Meditation, der Kunsttherapie und der Ökotherapie, wenn und wann es angebracht ist. Gitti's Arbeit basiert auf einer engen Verbindung mit ihren Klienten.
Gitti bietet eine sichere Atmosphäre, eine vertrauensvolle Beziehung, Unterstützung und Wärme für ihre Klienten. Sie versucht, Menschen zu unterstützen, die sich in einer Krise befinden oder auf der Suche nach Sinn und Zweck im Leben sind. Sie glaubt, dass wir uns alle im Laufe unseres Lebens ständig neu finden und entdecken. Wir alle haben die Fähigkeit zur Selbsterkenntnis, Wahlfreiheit, Verantwortung und Selbstheilung. Durch Bewusstheit und Einsicht können wir unsere Probleme lösen und konstruktive Veränderungen in unserem Leben vornehmen, wann und wo es angebracht ist.
Als Gitti's Klientin oder Klient können Sie die Beratung als ein Werkzeug nutzen, das Ihnen helfen kann, Ihre eigenen Werte zu definieren, informierte Entscheidungen zu treffen, Ihre Ziele zu wählen und einen Weg einzuschlagen, der für Sie richtig ist. Sie können Verantwortung für die Entscheidungen übernehmen, die Sie treffen. Durch Erkundung und Reflexion und durch erhöhte Bewusstheit des Erlebens im gegenwärtigen Moment können Sie mit Gitti zusammenarbeiten, um Ihre Selbsterkenntnis zu vertiefen, Sie zu befähigen, neue Entscheidungen zu treffen, und Ihre Fähigkeit weiterzuentwickeln, die Herausforderungen des Lebens zu tolerieren und zu bewältigen. Dies kann Sie zu einer verstärkten Erfahrung der Einheit und Ganzheit von Denken, Fühlen und Verhalten führen, und Sie können Verantwortung für Ihr eigenes Leben übernehmen.
Gitti lädt Sie in eine aktive Beziehung ein, in der sie Ihre Miterforscherin sein wird. Ihr Ziel ist es, ein sicheres Klima zu schaffen, in dem Sie neue Wege des Seins ausprobieren können. Ihre Aufgabe ist es nicht, Sie davon zu überzeugen, das zu tun, was sie für richtig hält. Sie ist nicht die "allwissende" Expertin, die Sie "reparieren" wird.
Stattdessen möchte sie Ihnen dabei helfen, sich zu entwickeln und Ihren eigenen Zielen näher zu kommen, Ihr Potenzial zu verwirklichen und voll und ganz in das zu gehen, was Sie wirklich sind.
Dies geschieht mit größtem Respekt vor Ihrem Recht zu entscheiden, welche Prinzipien Sie als Rahmen für Ihr Leben nutzen wollen. Gitti wird Sie dabei unterstützen, Ihren emotionalen Schmerz und Ihr Trauma zu heilen und sich wieder mit Ihrem wahren Selbst zu verbinden. Auf diese Weise können Sie eine ressourcenreichere und erfüllendere Lebensweise schaffen.
Beratungserfahrung und Interessengebiete
Gitti ist seit 2015 als Therapeutin in eigener Praxis tätig.
Sie arbeitet mit Erwachsenen aus allen Lebensbereichen und begrüßt Vielfalt in all ihren Formen.
Was sie an ihrer Arbeit als Counsellor am meisten liebt, ist, wie demütigend es ist, sich mit ihren Klienten auf einer tiefen und bedeutungsvollen Ebene zu beschäftigen.
Nachdem sie einige Jahre als Beraterin für ARC Cancer Support, Bantry, West Cork, gearbeitet hat, hat Gitti umfangreiche Erfahrung in der Arbeit mit Menschen, die eine Krebsdiagnose erhalten haben, oder mit deren Ehepartnern/Angehörigen.
Menschen nehmen Gittis Dienste aus vielen Gründen in Anspruch, wie zum Beispiel
Missbrauch
Ängste
Trauer und Verlust
Krebsdiagnose
Depression
Geringes Selbstwertgefühl
Große Lebensveränderungen
Beziehungsprobleme
Sexualität
Trauma
Gittis Honorar beträgt 70 € pro Sitzung für eine Einzelperson und 80 € für eine Paarsitzung. Diese Sitzungen dauern 60 Minuten.